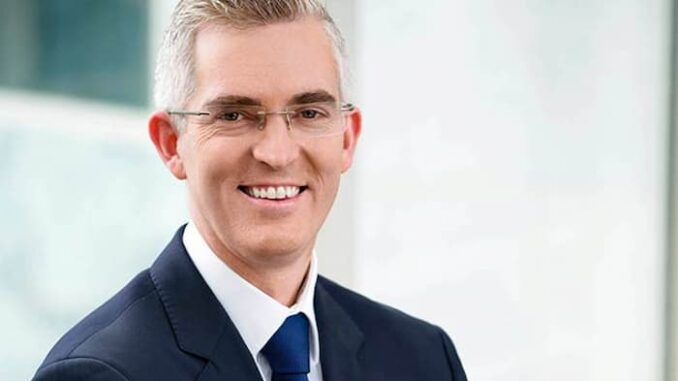 David Speers Biography
David Gordon Speers is an Australian journalist and host of Insiders on ABC TV. Formerly, Gordon worked as the political editor at Sky News Australia, as well as a host of PM Agenda, The Last Word, and Speers Tonight.
Speer was born and raised in Sydney, Australia. He went to Normanhurt Boys High School from 1987 to 1988. Later on, he joined Turramurra high school in 1989. He began his career in the radio station K-Rock in Geelong, Victoria. Then, he worked at 2GB, 2UE and 3AW. Also, he was a member of the National Press Club board since 2005 and is currently a director.
David joined Sky News as a political editor in 2000. During his time there, he hosted the channel's flagship PM Agenda program from Monday to Thursday afternoons. In addition, David presented political updates and conducts interviews throughout the day on the 24-hour news channel.
In 2016, Speers began hosting a new weekly Sky News format Speers Tonight from Canberra. He was also appointed as host of ABC's Insiders, replacing Barrie Cassidy in February 2020. While there, he was in charge of interviewing leading political figures and exploring the big issues each week with an expert panel. Besides that, he frequently appeared on ABC News, News Breakfast, and ABC Local Radio. Speers also served as a fill-in presenter for Micheal Rowland on News Breakfast.
Furthermore, Speers was chosen to moderate the leaders' debate between John Howard and Kevin Rudd for the 2007 Australian Federal Election. He also again appeared in the 2010 Australian Federal Election between Julia Gillard and Tony Abbott. In addition, David was there in the 2013 Australian Federal Election between Kevin Rudd and Tony Abbott. On top of that, he is an author who wrote the book titled On Mutiny which covered the removal of Malcolm Turnbull as prime minister. Speers has also written regular articles for the financial website Switzer. Apart from that, he also covered the last four Presidential elections in the United States.
Additionally, he has been awarded an ASTRA Award for 'outstanding performance' by a presenter or journalist every year with the exception of 2010. In 2014 David was awarded Australia's highest journalism honor, a Walkley Award for his global headline-making "What is Metadata" interview with the Australian Attorney General. He received his second Walkley award in 2015 for his "The Fixer" interview featuring then Minister for Education and Training Christopher Pyne.
David Speers Age
Speer is 48 years old as of 2023. He was born on September 9, 1974, in Sydney, Australia. In addition, he celebrates his birthday on September 9 every year.
David Speers Wife
David is married to Liz, with whom he has two children. The first child Matilda Speer was born in 2010 while the second Olivie was born in 2014. He and his family reside in Melbourne.
David Speers Family
Speers is the son of Peter Speers and Robyn. However, information about whether he has siblings is currently not known.
David Speer's Net Worth
David has an approximate net worth of between $ 5 million-$ 10 million dollars. This includes his personal assets, money, and income. He has been able to accumulate this kind of wealth from his job as a journalist and host.
David Speers Salary
Speer receives an annual salary ranging between $ 250,000 to $ 500,000 per year.