Real name

Thomas Cruz Mayfother IV
Thomas Cruise Mapother IV

Birth

July 3, 1962 (age 60)

Syracuse, New York, USA

Nationality

USA

Body

172.1cm

Job

Actor, producer

Education

Glen Ridge High School (1980 / Graduated)

Spouse

Mimi Rogers 

(married 1987 / divorced 1990)

Nicole Kidman 

(married 1990 / divorced 2001)Katie Holmes (married  2006 / divorced 2012)

Children

The eldest daughter, Isabella Jane Cruise (born 1992)
Eldest son Conor Anthony Cruz (born 1995)
Second daughter Suri Cruise (Born in 2006)

Signature

Religion

Catholic → Scientology

link
Overview
American actor and film producer.
Phase
Since his debut in 1981, he is one of the stars who have led Hollywood for more than 40 years and is one of the actors who symbolize Hollywood in our time. Indeed, he is a living legend himself at the present point in time when he has built up an enormous filmography. He is one of the box office guarantee checks with the best film composition in Hollywood history, and is thorough in self-management, showing high performance not only in acting but also in stunts and productions such as the Mission Impossible series. In the 1980s and 1990s, when his heyday began in earnest, he was regarded as one of the most handsome and handsome icons that will go down in history. In addition, his acting skills are also highly evaluated, and his film pioneering ideas are also excellent, and he is famous for his filmography, box office performance, and solid fan base.
In 2001 and 2006, Tom Cruise was ranked number one on Forbes' list of the world's most influential celebrities in both years. Also, among numerous actors in Hollywood, he is ranked 5th at the all-time box office in the United States. Top Gun in 1986, Rain Man in 1988, and Mission: Impossible 2 in 2000 have held the No. 1 record at the worldwide box office for a total of three years.
There is something called the '20 million dollar club' as an indicator of Hollywood power, and it refers to actors who earn more than 20 million dollars approximately for a single movie. Regular members of the $20 million club include Leonardo DiCaprio, Will Smith, Ryan Reynolds, and Robert Downey Jr.
Tom Cruise joined the 20 million dollar club starting with " Mission: Impossible 1 " in 1996, and since " Minority Report " in 2002, he has been receiving a running guarantee based on box office profits with a fixed appearance fee of 25 million dollars. In addition, if he participated as a producer, if he combined the box office revenue with the appearance fee, Mission Impossible earned 70 million dollars and Operation Valkyrie earned an astronomical amount of 80 million dollars. In other words, it is like a one-person company. He is also a very popular actor in the Asian market around the world, especially in the United States, and has appeared in Korea, China, and Japan. He is also very popular Most of the small number of works that did not perform well in North America are doing well in the Asian market.
Cruise is an excellent actor in choosing movies, and there is an evaluation that there is no work that failed at the box office from a long-term perspective. Since the 2010s, while appearing mainly in popular action blockbuster films, that aspect has received favorable reviews from critics and the public, such as the Mission Impossible series, Minority Report, Edge of Tomorrow, and Top Gun: Maverick works received. In commemoration of his achievements and reputation in the film industry for over 40 years, he was awarded the Honorary Palme d'Or, an achievement award, at the 75th Cannes Film Festival.
Career
Actor
Tom Cruise's greatest talent is his career move, which surpasses even his acting skills and looks, so his filmography choices have been excellent since his debut. From the 1990s to the mid-2000s, he took a standout performance with emotional acting centered on the drama genre, but since then, he has mainly chosen action with outstanding stunt digestion. Even though he is a bit far from the quality of work now, focusing on science fiction and blockbusters in the 2010s, he has solidified his position since his debut and has achieved amazing acclaim and box office success as a popular movie.
He always knows like a ghost what the representative image of himself that the public wants is, and he has divided that image into several categories and has chosen a filmmaker in turn. Mainly, he is an immature but sexy rebel, or a glamorous person who faces all kinds of hardships and adversity standing in the exact opposite of that image. The star was his representative image. The moving of killing two birds with one stone, appearing again in blockbusters after choosing authorial and critical works, was his shining heyday, and he is an expert who does not shy away from old age. Or, he often uses the image of a veteran hero who doesn't want to stand out in front of the world.
He has an excellent eye for a script reading and is good at choosing works, so the movies he appears in are always guaranteed to have a certain level of fun and completeness, and as an actor, he is constantly trusted by audiences and critics. Even if you look at the genre of the movies he appears in, they span various areas such as action, melodrama, thriller, society, court, and intelligence, and the acting in the movie always shows more than excellence.
Although his pioneering ideas are excellent and most of his films are well-received, Tom Cruise's career has been criticized rather than criticized for only appearing in blockbusters that focus more on entertainment than cinematography, which has not aimed at the Academy at all since the 21st century. In fact, in the 2000s, the proportion of blockbusters increased compared to before, but he occasionally appeared in non-blockbuster, medium-sized drama films or works aimed at the academy. Vanilla Sky in 2001, Collateral in 2004, Lost Lions in 2007, Operation Valkyrie in 2008, etc. were medium-sized films with a production cost of less than $100 million. However, even at this time, he was not nominated for an Academy Award. However, Cruise himself is not obsessed with the academy, and from the 2010s, he will fill his filmography with a focus on blockbusters.
Occasionally, there are criticisms such as 'acting is too consistent' and 'trying to do only easy roles that suit one's aptitude', but it is close to a million. As an actor, it is important to broaden your range of acting and play a variety of roles, but finding a role that suits you is an equally important skill. Above all, Tom Cruise takes on all sorts of roles and characters that cross good and evil, such as demonic vampires, pick-up artists, cold-blooded contract killers, drug traffickers, and vicious filmmakers, who are colorless as the good protagonist who is imprinted on the public today. They accumulated experience, and even within that, they all showed high-level acting. Also, if you look closely at their careers, the directors are Ridley Scott, Tony Scott, Francis Ford Coppola, Martin Scorsese, Steven Spielberg, Stanley Kubrick, Paul Thomas Anderson, and Michael Mann. Many famous directors represent Hollywood like Giraseong. There are many cases where he works again with a director he has worked with once, a case that proves that Cruise's acting satisfies the directors' demands.
Although his name is Tom Cruise, a representative figure of Hollywood, he also went through a brief but unknown period at first. 1981 Endless Love In, he came out as a friend of the main character Martin Hewitt and appeared as an extra with an immature line, "Have you ever played with fire!? That was so much fun! " But soon after, he was cast as the lead role in Dangerous Youth in 1983 and emerged as a notable young star. At that time, he was counted as one of the 'Brat Pack, a group of rising young stars in Hollywood in the 80s. Rob Law, Emilio Estevez, Patrick Swayze, Matt Dillon, Demi Moore, Ralph Macchio, Andrew McCarthy, and Molly Ringwald were members of the brat-pack corps, and Tom Cruise used to play minor characters, such as playing friends when Rob Lowe and others played the main characters. Within a few years, however, the situation had completely changed. Actors who worked together in their rookie days died or became forgotten names, or took on unreasonable roles because they had good acting skills but did not properly select characters, and then remained as a scandal maker due to image consumption, while Tom Cruise continued to rise to the top as a star representing Hollywood. holding the position.
As an actor, he rose to the position of a world-class star at a young age with Top Gun, which was his first turning point. Subsequently, Scorsese's Color of Money, Cocktail, and Rain Man, in which he collaborated with Dustin Hoffman, successively built his career. He also came to be recognized by critics as an actor with his acting skills, as he won his first Best Actors award for his role in Oliver Stone's Born on the Fourth of July. Born on the 4th of July has an antiwar message, Tom Cruise realistically portrays Ron Kovic's life from soldier to anti-war protester. Even after A Few Good Men, Trap of Ambition, Interview with the Vampire, etc.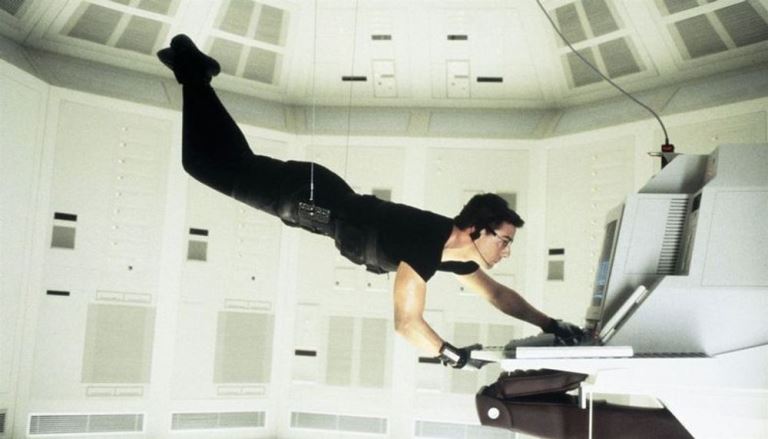 In 1996, he finally met Mission Impossible, which was his second turning point as an actor, and raised him from an honor student image to an action blockbuster star. It is the work of master director Brian De Palma, and there was a skeptical reaction before the release due to the combination with the director, but when it was opened, it hit the jackpot amidst favorable reviews from critics and the public. Since then, it has become a signature series that symbolizes Tom Cruise and continues to this day.
Kubrick's posthumous "Eyes Wide Shut", Michael Mann's noir "Collateral" Including, Spielberg's Minority Report, War of the Worlds, etc. In addition, " Jerry Maguire "Played the main role in numerous famous films, such as " Vanilla Sky " and " Operation Valkyrie ". In addition, in his 1999 work Magnolia, he abandons his usual gentle and nice image and appears as a snobbish male supremacist pickup artist.
Since 2011, he has been active as the protagonist of one or more large-budget blockbuster films every year, and considering that most of these films are above a certain level, it is a great level. The sixth installment of the Mission: Impossible series is also in production right after the release of the fifth installment. The completion of the newly started trilogy from " Mission Impossible: Ghost Protocol " was scheduled, but even after the 6th episode, thanks to the box office, 7th and 8th episodes are being produced.
In 2012, he played the role of a rock star in the movie Rock of Age, showing an overwhelming presence in a supporting role. He appeared as Stacey Jacks, but seeing that the song Tom Cruise sings in the make-up and opening is 'Paradise City' by Guns N' Roses, it seems that Axl Rose was the motif. He even sang the song himself and showed off his outstanding singing skills. The part where he sings Def Leppard's 'Pour Some Sugar On Me' is the most impressive.
In January 2013, the action blockbuster Jack Reacher was released and continued to be a box office hit. In the case of Jack Reacher, unlike conventional action movies, you can see another action performance by Tom Cruise because it is a movie that combines authentic investigation and gun action. Oblivion, released in April of the same year, was not a box office success and was criticized for being boring, but the general opinion is that it is a movie worth watching, and the quality of the movie itself is not too bad.
On June 4, 2014, Edge of Tomorrow, in collaboration with Emily Blunt, was released. Here, she is not an invincible superhuman that fits Cruise's image from the beginning but takes on the role of a protagonist who grows into an invincible superhuman after dying every time she dies.
On May 4, 2020, it was announced that he and Elon Musk were preparing for the next film to be filmed in space. To this end, it is said that it will go out into space in October 2021 under the support of NASA and Space X.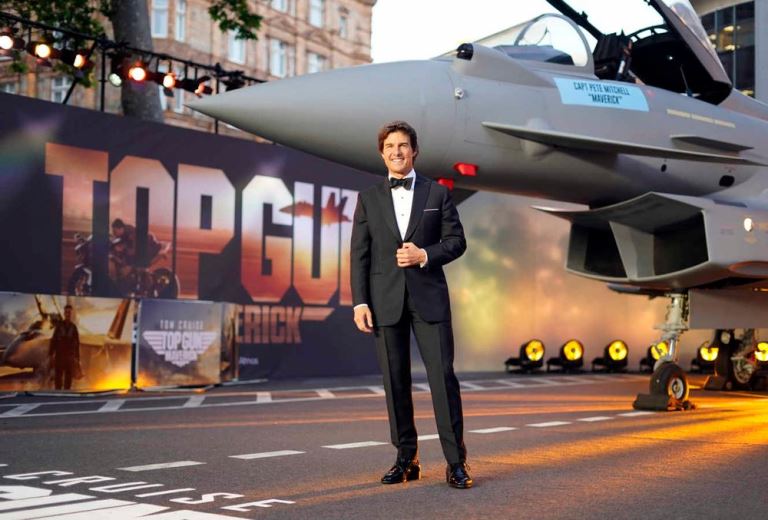 In 2022, Top Gun: Maverick earned more than $1 billion worldwide, achieving the biggest box office hit ever in his filmography. In addition to that he said, "in my 42-year history of acting, I was the first to list a $1 billion box office hit".
In fact, after the box office success of the first film, there have been many offers for a sequel, but during the production of Born on the 4th of July, in an interview, he refused, saying, "I was concerned that it would be treated as a naval promotional film." In fact, due to Top Gun, the rate of enlistment in the United States increased significantly, and he expressed concern about this phenomenon and refused to make a sequel. Top Gun is just a movie like 'Rides in an Amusement Park' for children who watch movies.29 He replied that he would like to know that there is a big difference from the real army. In the 2010s, Cruise replied, "I will accept the filming if you let me drive a jet without CG," raising expectations. It finally started filming in 2018 and was scheduled to be released in 2020, but was postponed without a promise due to the Corona-19 incident. Concerned about profitability, Paramount tried to release it on its own OTT streaming service, but Tom Cruise himself fiercely opposed it.
Top Gun: Maverick successfully continued the reputation of Top Gun, an icon of American popular culture in the 80s, and raised Tom Cruise to stardom, while taking care of both entertainment and cinematography, and was well received by the public and critics. It remained a monumental work in many ways, incorporating my acting philosophy for action into the theme of the film.
Filmmaker
He also worked as a film producer. In 1993, Cruise founded the film company Cruise/Wagner Productions with producer Paula Wagner. At Cruise/Wagner Productions, Tom Cruise produced his films, the first of which Cruise served as producer was Mission: Impossible, released in 1996. Tom Cruise continues to exert a strong influence not only as a lead actor in the entire Mission Impossible series but also as a producer.
The Mission: Impossible series had been distributed by Paramount, but Cruise parted ways with Paramount after Mission: Impossible 3 was released in 2006. In the same year, he and Paula Wagner became co-owners of United Artists, holding a 30% stake, and ran the company. Wagner, who became CEO of the company, decided to produce 4 films a year for 5 years, but as Lost Lions, which invested 35 million dollars, only reached 15 million dollars in North America and 63 million dollars worldwide, the film investment was not properly made. The next work, Operation Valkyrie, invested 75 million dollars, but the movie was poorly evaluated and the box office was unclear. Eventually, as the conflict with MGM grew, Wagner resigned and Cruise split after 16 years. Operation Valkyrie made only 85 million dollars in North America, but it performed well overseas and exceeded 200 million dollars worldwide. In the end, after that, film production and investment did not work properly, and Cruise signed a contract with Paramount again, doing little film activities within UA, and virtually resigned.
It's a little-known fact, but Tom Cruise is also a producer who puts a lot of weight on the female characters in his productions. For example, Charlotte Blackwood, the heroine of " Top Gun ", originally had an aerobics instructor, but at the suggestion of Tom Cruise, the protagonist's instructor and astrophysics expert, Charlotte Blackwood, was changed to a naval advisor. It was Tom Cruise himself who suggested that Ilsa Faust begin the film by rescuing the protagonist, Ethan Hunt. In addition, although it was not accepted, it was suggested that the kissing scene between Rita Britaski, Emily Blunt, and his heroine be removed to save her appearance as a soldier in Edge of Tomorrow with a warm heart
When actress Lea Thompson, who played the opposite role at the time of filming, was forced to do a nude scene by the producers, she went to him and took out one of the two scenes, and the other voluntarily said, "If she needs to take it off, I will take it off too." There is a behind-the-scenes filming scene. Even in the latest work, Top Gun: Maverick, it is said that it was thoroughly checked to ensure that sexual harassment lines or scenes that could occur against female characters in the military were not included.
Appearance
Ever since his debut in the 1980s, he has been called a world-class handsome man.
Above is a video of Tom Cruise at the age of 24 when he appeared in Top Gun in 1986.
He was also one of Hollywood's leading fashion icons in the 1980s and 1990s. He is also famous for driving the popularity of Ray-Ban, a sunglasses brand, and was considered an icon of casual fashion by making the aviation jacket and white T-shirt fashion in Top Gun popular. GQ even gave him the modifier THE KING OF CASUAL AMERICANA. Besides, he is a representative young actor who looks very young compared to his age.
If you look at Mission Impossible 2 or Minority Report when he was in his late 30s, he looks like he is in his late 20s. Even though he is in his 50s, he still looks the same as before. From around 2015 in The Vampire Chronicles, Aging has progressed a little, but when he makes a unique smile, his eye wrinkles crack open and he looks older. But even now, if he doesn't have a strong smile, he looks like he is in his late 30s, so he is still young. By this time, he had already passed the age of 50.
If you look at Mission Impossible: Fallout, which was released in 2018, the signs of the years are more visible. The nasolabial folds on the corners of the mouth accentuate the feeling that the cheeks look slightly saggy. However, even though his face has started to age, considering that this person's age is already looking like his 60th birthday and that he is a Westerner who ages relatively quickly, it is a huge period. Even in the US, it is famous for deflecting age.
In 2022, it shows that he has aged at least, and now he seems to have entered the 50th line. However, he is currently 60 years old. That's still a huge amount of time. He is still thorough in taking care of his body, and when he left Gimpo Airport in Top Gun: Maverick, he was wearing a T-shirt and maintained a very strong muscular body. Some have been constantly raising rumors of plastic surgery since the 1990s, and, Cuba Gooding Jr. who appeared in Jerry Maguire with Tom Cruise, even boasted in a TV interview, "Tom underwent plastic surgery." In particular, the media dealing with more good gossip are reporting quite often. However, Tom Cruise himself denied it, and any articles were only articles that raised suspicions in the yellow press.
Acting skills
There are many opinions that his acting ability is underestimated because his appearance is so outstanding that he is overshadowed by it. Not only his appearance, but his star quality itself is enormous, so when new work comes out, it is always referred to as Hollywood star Tom Cruise rather than actor Tom Cruise or evaluated from that perspective. Even the critics. Film critic Lee Dong-jin commented on this, "Tom Cruise and Brad Pitt think that there is a strong tendency for acting skills to be underestimated because of the star nature of the actor himself. They have excellent acting skills. "Compared to their contemporaneous rival actors, they tend to be more underrated because they have fewer awards and nominations. The part where you can see the underestimation of Tom Cruise's acting skills.
Tom Cruise's acting is natural and his specialty is tone and manners that express emotions while highlighting specific situations. this stands out In his 20s and 30s, Tom Cruise showed excellent inner portrayal by making use of his unique emotional acting, mainly choosing drama and thriller genres that require a lot of emotional acting. The works in which his acting skills were best revealed during this period are Jerry Maguire, A Few Good Men, Magnolia, Eyes Wide Shut, Born on the 4th of July, The Trap of Ambition, Rain Man, etc.
After his 40s, he mainly chooses action movies and sci-fi movies, but his acting style hasn't changed, so while filming these works, his emotional portrayal and inner portrayal are still well revealed. Even in the Mission Impossible series, which plays roles with a cold-hearted professional image, from the first episode to the sequel, the inner portrayal of the character is described only by Tom Cruise's acting. In addition, his outstanding emotional acting can be seen in films such as Oblivion, Minority Report, and War of the Worlds.
On the one hand, based on this natural and delicate acting, In a noir film like "The Outsider", he plays a villain who is cold on the outside but has a surprisingly fragile inside. It is the character and personality of Tom Cruise's acting ability that even if he takes on his villainous role, he acts with a focus on this kind of delicate inner portrayal.
Family
Each has 43.75% German and Irish ancestry, and 12.5% ​​English and Welsh American ancestry. It is said that the family had many people in the legal profession, such as judges, lawyers, and prosecutors.
Born as the third of 1 son and 3 daughters between a father who was an engineer and a mother who was a special education teacher and amateur actress. His parents divorced when Cruise was 12 years old. The Cruz siblings were raised by their mother. She says Cruise has been the de facto head of the household since he was a child, as his family's financial situation has become very difficult after his parent's divorce. After the divorce of his parents, he lost contact with his father, but after 10 years, he reunited just before his father passed away.
He was married three times, the first being Mimi Rogers, six years his senior. However, before he met Rogers, he was in a common-law relationship with Rebecca de Mornay, an actress three years older than him, who appeared together in "Dangerous Youth". At the time he was married to Nicole Kidman, she publicly criticized Cruise for being with both De Mornay and Rogers at the same time.
In 1990, after three years of marriage to Mimi Rogers, he divorced, and shortly after his divorce married Nicole Kidman, then a young actress just breaking into Hollywood from Australian entertainment. Cruise met Kidman on the set of Fast and Furious. He tells Kidman, who auditioned for his heroine, that Cruise fell in love with her at first sight and risked his divorce from Rogers to marry her. Because Rogers didn't want to divorce him, she often exposed his private life to the media, as if she had accumulated something for Cruise. After his marriage, Cruise and Kidman adopted and raised their two children. The children's names are Isabella Jane Kidman Cruise and Connor Anthony Kidman Cruise. There are many rumors about the reason for the fact that Cruise and Kidman do not have any children.
The theory is representative, but in particular, the German media reported that Cruise had azoospermia, so at one time that myth was hardened like an established theory. So Cruise filed a lawsuit against that media, but unfortunately, when two executives of the media died in an accident, the lawsuit was eventually withdrawn. However, in a 2007 interview with Marie Claire, Kidman revealed that while married to Cruise, she had two pregnancies, both of which resulted in early miscarriages. It is said that her first pregnancy was premarital, so Cruise hastened his marriage to Kidman, but suffered the pain of miscarriage because it was her ectopic pregnancy. Her second pregnancy was ahead of her divorce, but at the time, Kidman was so stressed out that she miscarried again. Kidman admitted to going through infertility treatment and going through a difficult time, even suffering from depression. And most of the infertility rumors have been dispelled as both Cruise and Kidman have children with new spouses after their divorce.
After he married Nicole Kidman, they became one of Hollywood's iconic star couples in the 1990s, but in 2001, they announced their divorce, ending their marriage of just over a decade. There are various speculations about the reason for their divorce. However, nothing has been confirmed because both party has not officially said the reason for the divorce. The divorce suit was filed by Tom Cruise, and Cruise was severely criticized. According to California law, couples who have been married for more than 12 years must divide their property unconditionally in a 50:50 ratio when divorcing. Kidman's side expressed their embarrassment because they were suddenly sued for divorce, and around the time of the divorce when it became known that Kidman was pregnant for the second time and miscarried, it was also criticized for this. However, at the time, Cruise firmly expressed his position that "Kidman (why I filed for divorce) would know the reason." However, after her divorce, they maintained an amicable relationship without criticizing each other. After her divorce, when Kidman returned to her native Australia, Isabella, and Connor, who were adopted together, were practically raised by Cruise with his older sisters, but Kidman also interacted with her children regularly. When Kidman gave birth to her first daughter, Sunday Rose, with her second husband, Keith Urban, she sent Cruise a congratulatory gift. Penelope Cruz took on the lead role in Vanilla Sky
Shortly after filing for divorce from Kidman. In 2001, Tom Cruise visited Korea for the third time to promote Vanilla Sky, and at this time he accompanied Penelope. However, Penelope's mother, Kidman, and her adopted children objected and separated. In April 2005, he started dating actress Katie Holmes, who is 16 years his junior. As an aside, at this time, it was known that Holmes was a long-time fan of Cruise, and the world envied Holmes. Isabella and Connor also treated Holmes as her mother, showing her amiable side.
Then, in late 2005, news broke that Holmes was pregnant and that Cruise was engaged to her. Then, on April 18, 2006, his first biological daughter, Suri Cruise, was born. Rumors abounded throughout Holmes' pregnancy and in the months following the birth of Suri before being made public. However, many of the rumors were dispelled when 5-month-old Suri was revealed through a family pictorial on VanityFair. According to Cruise's interview at the time, when Holmes became pregnant, all sorts of tabloids spewed out rumors that she couldn't control. If Holmes gets pregnant, he deserves to be blessed, but he even gave an interview saying that he was not blessed when he had Suri, so we can guess how serious the various rumors spread by the tabloids were. In November, they held a grand Scientology-style wedding at her castle in Italy.
However, in July 2012 he divorced Katie Holmes. As with his divorce from Kidman, the exact reason for his divorce is not clear. There was only an official announcement from him that he thought it is best to split up and go their separate ways. Some say that Cruise tried to educate Suri in the Scientology way, and Scientology also tried to bring Suri, the only parent of Cruise, a powerful believer, to prison, and Holmes divorced her husband, a Scientologist, to protect her daughter. Seol turned around like an established theory. However, this is just a rumor and a joke.
It may be a coincidence, but all three of the three people who were married to Cruise divorced when they were 33 years old, and each time they got married, they had one thing in common their wives became 11 years younger, so it became a hot topic. Anyway, Katie Holmes, The divorce was quickly finalized with a quick agreement. From the time Holmes filed for divorce, public attention focused on who would have custody of her only daughter, Suri. The divorce agreement was eventually released on July 17. Suri is raised by Katie Holmes, but she says Cruise can make video calls with Suri at any time and stay with her on various anniversaries and holidays. However, talking about Scientology is prohibited, and gossiping about the other person is also absolutely prohibited.
In October 2012, a tabloid published an article claiming that Cruise had abandoned Suri over her divorce, which prompted her to sue Cruise. But during the lawsuit, she admitted that she hadn't seen her repairs in about 110 days, and eventually dropped her lawsuit. She did, however, avoid meeting the paparazzi and the tabloids, she explained. In 2013 she even bought her light plane new to meet often with repairs. As an aside, it was reported that Cruise left Scientology for his daughter Suri in July 2015, but even after that, he donated a large amount to Scientology. Rumors about his departure from Scientology as well as rumors of his cruise's infidelity are periodically circulating. It is said that he also attended a Scientology event around October of the same year.
In September 2015, Isabella, the eldest daughter who became a makeup artist, held a private wedding ceremony with boyfriend Max Parker at a hotel in London, but news broke that Cruise was not present. Isabella wanted a quiet wedding and did not invite her parents, Tom Cruise and Nicole Kidman, nor her younger brother Connor. Instead, Cruise sent his congratulations to Isabella and paid for her wedding.
Digression
Stuntman
As a top-notch action star in name and reality and an actor famous for doing dangerous stunts himself, he showed off truly amazing stunts. It can be seen that Cruise's stunts, literally throwing his whole body into action, began in earnest from his first franchise action film, " Mission: Impossible ." He is famous for doing almost all of his stunts, so some even call him the Jackie Chan of Hollywood. Also, in Mission Impossible: Ghost Protocol, which was released in 2011, he did all the dangerous actions himself, jumping from the world's tallest building, the Burj Khalifa. Some people say they saw Cruise jump himself And Cruz tweeted a photo of him sitting at the top of the Burj Khalifa and laughing.
"It's not just for stunts. I do (stunt scenes myself) because it's a matter of character and story. The key is how I immerse the audience in the action and how I immerse them in the story. I always approach roles from this perspective."
In addition, he is an actor who has a reputation for being sincere when shooting movies, and you can see this well when you watch the production video of Edge of Tomorrow. According to the testimonies of the staff who appeared in the production video, he never complained even when he was wearing a heavy suit weighing almost 30 to 40 kg, and he always smiled no matter how hard it was. He is sincere, but he seems to enjoy the shooting itself. In the video, director Doug Liman said that Tom was smiling while Cruise was flying in a helicopter because the helicopter was shaking so much that a staff member vomited. To shorten the shooting time, you can also see Tom taking the lead and quickly resetting the positions of the actors.
The fact that he does his stunts like this is intended to emphasize efficient filming and realistic film expression, but in fact, it is also because Tom Cruise has a strong tendency to enjoy thrills. Christopher McQuarrie, director of Mission Impossible: Rogue Nation, picked Ethan Hunt and Tom Cruise as the characters whose actual appearances are the most different from those of the cast and actors. there is a bar Also, since Tom Cruise was so fearless from a young age, being hurt and broken was a daily routine, and it is said that his mother was very upset.
There is a sprinting scene in 75% of the works he appeared in. He is already famous for running with his back straight while maintaining a standard running posture. He says that when he runs, he just thinks about oxygen. There was even an editorial saying that the longer he ran in the film, the better the score!
By the way, the only time Tom Cruise used a stunt double was when Conan O'Brien and London Drive in TBS's Conan Show, a TV show, not a movie. At that time, I got into Conan's car, an American Made promotional car, and asked, "Do you do carpool karaoke? Or talk while drinking coffee?" He falls asleep while driving for real, and even calls the manager in charge to explain the situation. Eventually, he catches Conan and unlocks the passenger seat lock, and when he jumps out of the car, someone who is a stuntman jumps off instead. Of course, it should be kept in mind that this scene itself is a mutually agreed upon concept and is a comedy talk show. Still, should I say it's Tom Cruise's exit…
In the future, there is even a plan to go out into space and shoot a movie. It's not just fan service or bucket list comments, but we discussed collaboration with SpaceX and NASA with director Doug Liman, the director of Edge of Tomorrow mentioned above, and Crew Dragon A contract to lease one unit was concluded. NASA Official Twitter is getting more and more specific by announcing that Doug Liman director, of Tom Cruise, plans to board the spacecraft in October 2021. Having done all the stunts he can do on Earth, he is now aiming for space. However, even on May 21, when the launch was less than half a year away, the schedule did not come out, and eventually, news came out that the launch would be delayed for at least one to two years. And in the meantime, Russian actress Yulia Pereschild went to the ISS on a Soyuz on October 5, 2021, taking the record of being the first movie star to shoot a commercial movie in space.
Because of the aspect of voluntarily digesting all these high-difficulty stunts, every time a video of Tom Cruise showing off a high-difficulty stunt in a new movie is uploaded on the net, there is an admiring reaction among fans and the public, while please think about your age and body and CG He's begging me to do some stunts. To the extent that there is even a joke that the wish of Tom Cruise fans is for Tom Cruise to enjoy his entire life without an accident and die a natural death. As the years go by, instead of calming down, he is performing more intense and dangerous stunt actions, so it is natural for fans to feel burned.
Here are some of Tom Cruise's action anecdotes.
Mission: Impossible (1996)
The famous aquarium bombing scene in the first film exploded after filling a large tank with over 20 tons of water, which Cruise performed directly without using a substitute. The famous infiltration wire scene was also directly acted, but the carefully calculated center of gravity was left at 10 cm during filming, and the production team was in trouble because Cruise's head kept hitting the floor. I came up with a way to adjust the fine balance by putting them in one by one, and I was able to complete the shoot safely. In the last scene, the high-speed train action scene, I acted in the high-speed strong wind that I couldn't even control my body.
Mission: Impossible 2 (2000)
The opening bare rock climbing scene was famously performed by himself without actually wearing any wires.[54] That's why director Oh Woo-sam dissuaded him by asking, 'How do you shoot a movie when you die?' Nicole Kidman, her wife at the time, attended the premiere and said she was horrified by the stunt. It was filmed without telling his wife. In addition, during the scene of infiltrating the laboratory, he personally did the wire glide, and he actually did the dangerous scene where a sharp knife was about to stab his eyes. How dangerous the situation was at this time, it is said that the distance between Carl and Tom Cruise's eyes was almost as close as the thickness of a potato chip. Then, the production team was so nervous that they entrusted the filming to the cinematographer, but the cinematographer in charge of the filming was also said to have filmed with a nervous mind. In the end, I took a break for 20 to 30 minutes after filming.
The Last Samurai (2003)
I used a real sword in the sword scene, but it was dangerous at this time because the safety wire came loose and the sword of the actor who played the opposite role passed near Tom Cruise's neck, which could cause serious injury.
Collateral (2004)
He received about 100 days of military training and performed all the action scenes in the film himself.
Mission: Impossible 3 (2006)
The scene where he almost collided with a truck by only 20 cm was filmed without a band. The scene where he jumps from a high-rise building while running was also filmed.
Mission: Impossible: Rogue Nation (2015)
The scene hanging from an A400M Atlas in the opening was also filmed by hanging directly from the plane with a single rope hanging next to the actual plane door. That's why director Christopher McQuarrie later said that he was worried, 'Maybe I was trying to kill the best actor in Hollywood. He also did motorcycle stunts himself. It is said that the penetration scene in the middle of the water was also shot by diving directly after polishing the breathing method of a professional diver.
Mission: Impossible: Fallout (2018)
Hanging from helicopter ropes, falling, then climbing back up, direct helicopter flybys and stunt flights, and a 25,000 ft (7620 m) HALO jump (the first HALO jump performed by a lead actor himself in film history) and a motorcycle stunt performed alone without a substitute. In addition, there is a scene of jumping between buildings, and the original shot was a scene of jumping, climbing up a wall, and chasing again, but after jumping, Tom Cruise accidentally stepped on the wall and broke his ankle. However, despite a broken ankle, he climbs up the building with a whimper and shows the performance of running again with a clenched fist.
Indeed, the passionate appearance of a stunt pro. Watching this jump scene with the Mission Impossible actors on the Graham Norton Show, and even zooming in on the ankle-bending scene, the other actors were surprised and horrified, but Tom laughed and said, 'It was like that then. An episode that shows that not only physical ability but also mental strength are at a post-human level.Korean subtitles
Top Gun: Maverick (2022)
I participated in naval pilot training with the actors to shoot the fighter action, and then boarded the actual F/A-18 and successfully completed the shoot. At the time of filming, the other actors couldn't stand vomiting due to the sudden G, but Tom Cruise did not vomit and enjoyed the ride until the end. In the final scene of the film, he is shown personally piloting his private P-51 Mustang with Jennifer Connelly aboard.
Mission: Impossible: Dead Reckoning Part 1 (2023)
Rescued a cameraman who nearly fell off a moving train during filming. It was captured that he was personally digesting the enormous action stunts.
Outside of filming, he often demonstrates his stuntman skills. In fact, you have to learn not only the action acting in the movie, but also the technical part, so in fact, you have several driving licenses, including airplanes and helicopters.
There were several times when I drove my own helicopter to work after filming was over.
He appeared at the premiere of Top Gun: Maverick driving a helicopter with his name and the title of the movie written on it.
Racing
He is a bike lover that even Hollywood recognizes. He buys limited edition models from world-famous bike manufacturers, and riding a bike is an essential element in the movie beyond a simple hobby. The scene of riding a bike in the sunset in Top Gun has already become a legend, and in the Mission Impossible series, the scene of chasing enemies through the wind is almost cliché level. His riding skills are also at a high level, so he drives himself without a substitute, and the model he rides enjoys a huge PPL effect because the appearance is pretty cool. In recent works, motorcycle riding scenes are appearing more frequently, and various brands are competing fiercely to advertise their new models. Actually, there are a lot of actors and movies who ride motorcycles, but there are few actors who are as cool and powerful as him.
He also fell into the world of racing through Paul Newman, who he worked with in "The Color of Money", and in " The Speed ​​of the Storm ", in which he played a racer, his highest record was 330 km/h. Tom Cruise tried to shoot the racing scene himself without a substitute, but he used a stunt the dissuade the production company, which was concerned about safety. During Top Gun, he also showed his talent for piloting an airplane. In 1994, he acquired a flying license and then bought a light aircraft.
He also appeared in the 5th episode of Season 15 of Top Gear, a car program of the British BBC, with Cameron Diaz, a publicity car for the new Night & Day at the time. The lap time was 1 minute 44 seconds (for reference, Diaz was 1 minute 45 seconds ), and while going around Gambon, the last corner of the track, he leaned to one side and showed off his stunts by driving only with the right two wheels. MC Jeremy Clarkson applauded, "We almost killed you." According to producer Andy Willman, a lawyer from the film company's legal team looked at Willman and warned him that he would do well to prepare for a lawsuit. Also, the car above is the same car as the Hyundai i30 and the Kia Ceed, only the shell is different.
Cold weather
He is one of the most visited Hollywood actors. Summary Started with the movie Interview with the Vampire in 1994, Mission Impossible 2 in 2000, Vanilla Sky in 2001, Operation Valkyrie in 2008, Mission Impossible: Ghost Protocol in 2011, Jack in 2013 Reacher, Mission Impossible: Rogue Nation in 2015, Jack Reacher: Never Go Back in 2016, Mission Impossible: Fallout in 2018, Top Gun: Maverick in 2022.
He is famous for providing very friendly fan service when visiting Different countries. For example, when he visited Korea to promote Mission: Impossible: Ghost Protocol, fans flocked to see him lined up for almost 100 meters next to the road the actors passed by. There is a review of an eyewitness who went to get caught. When I visited Korea in 2013, I signed autographs for fans who had gathered outside the Busan Cinema Center and took pictures with them. This was also broadcast live on the Internet, but the host joked, "If it's cold, (he) will go in on his own."But after we were actually signing autographs one by one for an hour, the host somewhat embarrassedly said, "Oh, I thought you'd go in quickly if it was cold." It's not going in.' It's fun to say.
The reason why there is no problem with the schedule even though they do fan service so diligently is because the schedule is planned considering the time it takes. Also, an airport attack that is difficult to succeed is also famous for being good at it. Because of this, he is also widely known as the kind Uncle Tom in Korea. He said that he was satisfied with this nickname. In fact, in 2008, when I visited Korea to promote Operation Valkyrie, 43 media outlets at the unofficial Hyatt event tells the story of a fan who received an autograph. When I told them that they were my treasures, they autographed each and every one of them, and it is said that while signing, they talked about movies, visited Korea, and even took pictures.
When he visited Korea in the 1990s, despite the unreasonable request of comedian Lee Young-ja to lift her up, he showed his superpowers by holding Lee Young-ja up at once and holding the princess while smiling. You can't tell from the picture, but Cruise was very thin at the time, after filming Interview with the Vampire. According to Lee Young-ja's recollection, she approached Tom Cruise after making a decision with the PD that she would risk her life to request a lift that had not been promised by the Tom Cruise company at the time, but the moment she saw it, she said that she wanted to take a break. Lee Young-ja said that her feelings at the time were that Tom Cruise was shorter than Lee Young-ja and that she did not look strong (feeling thin). However, he had already told the PD that he would make a proper funny scene in advance, so he said that he made the request without hesitation. Tom Cruise was a bit taken aback, but he smiled and lifted it up after making an expression as if he felt Lee Young-ja's attempt to fight. He says that at the moment he had a feeling that "this is a real man". She lost so much weight that her cheeks went in for her role as a vampire, but even now, she was young at the time (before the diet incident), so she lifted Lee Young-ja, who was even bigger. Afterward, when he visited Korea to promote Jack Reacher in 2016, he appeared on the local talk show Taxi, met MC Lee Young-ja again, and hugged Lee Young-ja again. 2022 despite the COVID-19 global pandemic
To promote Top Gun: Maverick, we strongly wanted to visit Korea in close co operation with Lotte Entertainment, the domestic distributor, but it was canceled due to various circumstances. Despite the pandemic, many Korean fans were saddened by the news that they wanted to visit Korea, and everyone was busy trying to discredit the distributor, Lotte Entertainment. However, with Tom Cruise's determination to visit Korea, the visit was promoted again, and he visited Korea four years after Mission Impossible: Fallout. And at the red carpet event of Top Gun: Maverick held at Lotte World Tower
on June 19th, the fan service was renewed as if it would completely relieve the sadness of the postponement of the domestic release. At the Lotte Cinema World Tower premiere following the 3-hour red carpet event, Tom Cruise did not simply greet the stage and leave. We watched the entire movie together inside. After the screening, a standing ovation erupted, and the cast members greeted the audience with fists and left, giving unforgettable memories. Also, at the red carpet event, they promised to visit Korea one after another with Mission Impossible: Dead Reckoning Part 1 scheduled to be released next year and Part 2 scheduled to be released the following year.
Although he did not visit Korea, during the British premiere of the movie Edge of Tomorrow, a Korean reporter asked why he could not visit Korea this time. Even at the premiere in a foreign country, he showed the appearance of taking care of him. Perhaps thanks to that, Edge of Tomorrow became a hit in Korea, recording more than 4 million viewers.
Other digressions
Western fans often call him by the nicknames Tommy or Tommy C. I usually call him Tommy. His nickname in Chinese is A-tang. In Korea, it is famous for Tom's older brother and Uncle Tom's with similar nuances. Also, there are a lot of people who pronounce it as "Tom Cruise" rather than "Tom Cruise".
It is known that he is not tall, and his profile height is 170cm. He is actually estimated to be around 172 cm Still, it is not big among Hollywood actors. Ironically, all of the actresses he dated are taller than mid-170s, and Nicole Kidman, who was once a couple, is taller than 180cm. Still, it doesn't matter much, as Cruise is as good as his athleticism, his proportions are excellent, and, crucially, his looks are overwhelmingly superior. He doesn't really stand out when he's alone, but when he's with other actors who are over 180cm tall, he definitely looks small. In Interview with the Vampire, because Lesta, played by Cruise, is 182 cm tall due to the setting of the novel, he said that there was a scene where he climbed up on the scaffolding to look similar to his counterpart, Brad Pitt. Even in the Mission Impossible series, in order to highlight the height difference with Simon Pegg, when Benji and Ethan are together, Ethan is caught more in front. And in the case of Jack Reacher, the original Reacher is a giant over 190 cm tall. After purchasing the rights, he told the original author, Lee Child, that he would only produce if he was reluctant to take on the role of Richer because of his height, but Child readily accepted the role. Abroad, there is a lively debate about how tall Tom Cruise is. It seems to be the same position as Lee Byung-hun in Korea.
Hollywood's biggest paparazzi and thugs are a lot of celebrities. Later, with criticism that the media's brutality against them was too severe, it has been relatively quiet these days.
You can often see posts on the web saying that he is the most successful person in orthodontic treatment, and the pictures walking around before orthodontic treatment are pictures of him dressed up for acting in the movie The Outsider. If you look at other photos taken at the beginning of his debut, the teeth are uneven, but they are not the same as the makeup photos. He said he wore braces again after middle age, but it was because he had dental treatment because he bumped into his post while playing with his son and broke his tooth.
He is a non-smoker Maybe that's why there are few scenes where he smokes in his movies. Even in Rain Man, who rarely appears as a smoker, the appearance of smoking a cigarette looks a little awkward, and there are more scenes where he is holding a cigarette or blowing it into an ashtray rather than smoking it. If you want to see Tom Cruise with a cigarette in his mouth, Risky Business is recommended. From the very first scene, he is staring at the audience while smoking a cigarette and wearing sunglasses! There is an anecdote that he doesn't like alcohol very much and agreed to a photo shoot with a sensational concept for two cans of beer.
It is said that he sends Christmas cakes to his close friends every year. She says in Interview with the Vampire that he sends his co-star Kirsten Dunst a coconut cake every Christmas from when she was a kid to now. In the Kirsten family, this cake is known as a cruise cake. When Kirsten told Jimmy Kimmel about the cruise cake, she said Jimmy Kimmel had said he had one too, and Barbara Walters, also a talk show host, had one too.
He has a lot of ties with the sunglasses brand Ray-Ban. It is said that sales jumped 50% when using Ray-Ban's Wayfarer in Dangerous Youth, and another 40% jumped when he wore an aviator in Top Gun. At the time, Wayfarer was said to be discontinued, so Cruise saved the brand.
It is said that he watches one movie every day. He says that while watching a movie on mute, he also watches the movie while concentrating on directing the movie. In this aspect, Tom Cruise even said that he was close to a virtue.
In 2002, he gave the opening speech at the Academy Awards, and while dealing with the very sensitive topic of 9/11 terrorism, he gave a speech about the sense of mission and responsibility that actors should have in the post-9/11 era, receiving applause. The fact that he gave such a speech at an awards ceremony like this shows the status that Tom Cruise had in Hollywood at the time. Original video Korean subtitles
In Asia, it is very popular in Korea, China, and Japan. As if to live up to this popularity, he has visited Korea a total of 10 times as an actor who has visited Korea the most among all Hollywood actors. In addition, as of 2015, the number of visits to Japan for various movie promotions or filming is a whopping 21 times, which is almost every time a new movie is released. It is well known in Japan for works such as The Last Samurai, so the image is very good. In the case of China, Mission: Impossible: Rogue Nation was heavily financed by Alibaba Group and premiered in three cities in China, which was unusual.
He revealed that his sleeping hours are flexible, but when a talk show host asked, 'Do you sleep for more than two hours?'
He is one of the most well-dressed Hollywood stars. However, there are many articles that recommend styling Tom Cruise's clothes, as he tends to wear casual clothes neatly rather than wearing fancy and well-groomed clothes.
He said he was a wrestler in high school. However, a fatal knee injury forced the wrestler to give up. This kind of history was also reflected in his representative work, Born on the 4th of July in the early 1990s. Even now, perhaps because of that, he has a solid upper and lower body, excellent motor nerves, strength, and physical ability.
At the premiere of Operation Valkyrie, he once appeared on a Japanese variety show and said, "I love desserts." In fact, looking at paparazzi photos, he is often seen carrying snacks such as Frappuccino and ice cream.
The face of Aladdin, a Disney character, is said to have referenced Tom Cruise. For foreign dubbing, Oh Se-hong was in charge of his role and was representative, but after being replaced by Kim Young-sun Oh Se-hong declared that he would not do all dubbing for Tom Cruise and MBC, and did not even pay attention to MBC until he actually passed away. See Oh Se-hong's document. In fact, in this case, PD's mistake is bigger. Since the existing voice actors have already erased and replaced all the recordings without consent… In fact, in addition to Oh Se-hong and Kim Young-sun, several voice actors including Hong Si-ho, Ahn Ji-hwan, Park Ki-yang, and Kim Il dubbed the role of Tom Cruise. In Japan, Hirotaka Suzuki and Toshiyuki Morikawa were each in charge, but after the death of Hirotaka Suzuoki, Toshiyuki Morikawa has been in charge.
It is said that he once planned a gigantic show inviting him as a guest in Infinite Challenge.
In South Park, as expected of Sapac, there was an episode that slammed Tom Cruise and Scientology. And in the monumental 200th episode, an evil organization tries to kidnap the censored Muhammad and gain the power He used to show a leader-like appearance. Spoiler 2
Tom Cruise is always seen as a pseudo-religious believer in media with a strong black comedy personality other than in South Park. Even in video games, characters who parody Tom Cruise appear, and Jimmy Boston in Grand Theft Auto 5 and Jimmy Siska in Watch Dogs 2 are all parodies of Tom Cruise.
He was actively interested in the role of Tony Stark, the lead in the movie " Iron Man ", but as the director changed, this role went back to Robert Downey Jr. and Tony Stark opened the prime of his life to Rodaju. He is also an actor who is much desired by the director as well as by him. Cruise said that it was good that the role of Stark went to Rodaju. Afterward, he almost made a cameo appearance as Iron Man in another dimension in Doctor Strange: The Multiverse of Great Chaos, but it was canceled due to scheduling problems.
In Prince of Persia: The Sands of Time, when Farah asks the prince, "Can you break down that wall with a sword?" the prince replies, "No, do you know what Tom Cruise I am?"
he is one of the ideal types of porn actor Van Darkhome.
He is the main character who broke the jinx that acting ability, which is often used as a modifier for handsome actors, cannot cover facial hair. He may have a good selection of works, but to see the true value of his acting, action works are okay, and dramas or courtroom thrillers are also recommended. In particular, as those who have seen A Few Good Men will know, Jack Nicholson, a famous actor with full charisma, shows excellent acting that does not lose at all to the force. The battle of words with Nicholson in the second half draws in the audience. His screaming performance with all his strength is a masterpiece.
At an event, while asking for an interview, he smiled kindly at the interviewer who had done the rude thing of shooting a water pistol in the face and said, "You're really doing too much. You asked me to do an interview, and you do this? Are you a fucking god?" There was a time when he beat me up with soft words, and then caught me and even killed me while saying, "Excuse me? Are you going to go? Shouldn't you be going?"
In both the films Edge of Tomorrow and the 2005 version of the War of the Worlds film, a wad of grenades are put into the alien's mouth and detonated.
There is something like a wart on the right cheek. It is easy to see because it is exceptionally convex.
Because he has a habit of squinting one eye more deeply when he is blinded, there are many pictures taken as if he is winking.
There is Kadera, who is said to have been the model for Kevin Lyman's illustration in Resident Evil Outbreak.
There is a story that the NASA page was revamped thanks to Tom Cruise.
I visited Civitas Metropolitano, the home stadium of the Spanish football club Atlético Madrid.
He knows how to imitate Donald Duck's vocal cords.
All three of his ex-wives are taller than Tom Cruise. His first wife, Mimi Rogers, is 175cm, his second wife, Nicole Kidman, is 180cm, and his third wife, Katie Holmes, is 175cm. In particular, his second wife, Nicole Kidman, was much bigger than Tom Cruise, so Nicole Kidman had to wear flat shoes and Tom Cruise had to wear tall shoes.
In 2014, he participated in the Ice Bucket Challenge to help patients with ALS.
On The Graham Norton Show, which aired on January 26, 2018, he revealed that when he first made a fortune as an actor, he used it to pay for his sister's college tuition. And he revealed that the second big money he made was to buy his sister a car.
Together with Jerry Bruckheimer, he was commissioned as an honorary aviator in the United States Navy.
He is an actor who donates to a total of 12 charities and relief organizations.
I had a chance to meet with National Assembly Speaker Park Byeong- Seok in Abu Dhabi.
Due to criticism of the Golden Globe Awards, which had many controversies, he returned three Golden Globe Awards he had received. In the process of many people calling for reform of the HFPA (Hollywood Foreign Correspondents Association), the media association that hosts the Golden Globe Awards, the US NBC broadcasting station also announced a temporary suspension of the Golden Globe Awards ceremony.
In JoJo's Bizarre Adventure Part 6, Stone Ocean, a handsome jailer appears at the beginning and is referred to as 'the jailer who resembles Tom Cruise' by a character in the story. In the anime, his appearance is maintained to resemble Tom Cruise's, but he is only referred to as a young handsome jailer due to portrait rights issues.
In 2019, I was challenged to a duel by Justin Bieber. Of course, Tom Cruise himself did not react.
As mentioned above, he knows how to fly an airplane and is a speed fanatic enough to participate in car racing competitions. In particular, he is also a fencer who constantly trains by installing an international standard fencing arena at home.
Ethan Hawke commented that legendary jazz musician John Coltrane had no mourning suit and that if Tom Cruise had won the award for Magnolia, his career might have changed. Instead of gaining industry recognition, Tom Cruise seems to be doing what he wants to do, but he regrets that he wants to see a work like Magnolia again.
The 2021 MLB NLDS game 2 was intuited and caught on camera.
In a BBC radio interview, he mentioned some of his favorite movies: Once Upon a Time in the West, It Happened One Night, Buster Keaton's The General, Sherlock Jr., Fannie Girl, Love Rides in the Rain
Although he has maintained his position as a world-class top actor for more than 30 years, he has no sense of authority at all. I felt sorry for the talent of actor Glenn Powell, who had applied for the role of Rooster in the Top Gun: Maverick audition but failed, so I offered him a new role as Hangman. Eventually, he accepted the role. He also taught Glenn Powell how to fly an airplane and gave him an iPad paid for by a pilot school as a Christmas present. It is really not easy for a world-class top star to do this to an actor who has just started to play a leading role.
In October 2022, it was reported that Tom Cruise, who will appear in a film produced by director Doug Liman, will actually go to space to shoot a space movie. He is poised to become the first actor to swim in space. Tom Cruise will be the first actor to shoot a movie in space "planned a big project"
Tom Cruise's vocal imitation of Ben Stiller and Billhaider s vocal cords recognizes it.
Controversies and Incidents
The Oprah Winfrey Show Couch Incident
In 2005, when his relationship with Katie Holmes became known to the public, he jumped up and down on the sofa saying he loved Katie on the Oprah Winfrey Show. Not even a teenage boy who fell in love for the first time, at this time, Cruise was already a man in his 40s with two children and divorced twice, and the age difference between Katie and Tom was a whopping 16 years, so most of the responses were, "What are you doing?"
The sofa-jumping incident has been parodied so much in popular culture (representatively, scary movies ) that there are many people who know about the sofa-jumping incident even if they don't know about Cruise's other remarks. His overly excited appearance combined with the fact that he was a pseudo-religious person made him a target for ridicule, which affected the decline of his image. From this incident, the idiom "jump the couch" was created when someone gets too excited and runs amok.
Controversy over the Church of Scientology
The main reason why Tom Cruise has an anti. It is safe to say that most of the reasons for ranking Tom Cruise's preference or favorability ranking at a slightly lower rank are because of this. He had dyslexia
Since he was young, so even after he started working as an actor, he listened to and memorized scripts read by others, but at the recommendation of his first wife, Mimi Rogers, When he joined the Church of Scientology and was cured of his dyslexia, he became an ardent believer to the point of publicly speaking out in defense. He also showed a positive side, such as doing charitable activities for children with learning disabilities.
However, in 2005, due to the aforementioned couch incident on the Oprah Winfrey Show, it became a rumor, and in a promotion for the movie War of the Worlds, fellow actor Brooke Shields, who is known to be taking medication for severe postpartum depression, said, "Take medicine doesn't work. Solve it with vitamin D and exercise. Look at what happened to your career, who was so talented," accelerating the controversy. Then, when this incident broke out, it is no wonder that various articles, including rumors and caricatures, were poured out, and the image of a Scientology fanatic was completed at this time., For the postpartum depression remarks in question, Brooke Shields personally visited Tom Cruise and sincerely apologized.
Knight Cruise also reflected on the Oprah Winfrey show that it was a really big mistake to force his values ​​on others, and said on the Barbara Walters talk show that he would not talk about Scientology anymore. In fact, the story that Cruise is a Scientology believer has been creeping out since his divorce from Nicole Kidman, but it didn't have a significant impact on his image. In particular, Cruise's publicist was strongly discouraged from talking about Scientology for the sake of his image.
However, Cruise, who was persuaded by Scientology, fired the publicist he had worked with for several years and hired his eldest sister, who was a non-professional, as the publicist from March 2004 to November 2005, and around May 2005 The sofa incident in the above item broke out and became out of control as it intertwined with remarks related to Scientology.
However, when the box office performance of " Mission: Impossible 3 " in the United States did not meet expectations, Paramount Pictures, which judged that Tom Cruise's image was the reason for the drop in the box office, ended up splitting up with him. However, after the United Artists operation failed, Cruise re-signed with Paramount, and when the fourth film Mission: Impossible made decent profits, Paramount changed its attitude and said that "Paramount supports Tom Cruise" when Cruise and Holmes divorced.
After the production of " Operation Valkyrie " was decided at the time of his breakup with Paramount, the eldest son of Colonel Klaus von Stauffenberg, a real person in the movie " Valkyrie " to assassinate Hitler, did not object to Hollywood filming his father's story, but Tom Cruise He voiced concern that he was opposed to taking on the role of father. It is presumed that they thought that it was not a very desirable casting for Cruise, who was a believer in Scientology, to play the colonel, who was a devout Catholic. However, Stauffenberg's grandson, who also participated in the filming, said that he and his family, including himself, were waiting for the release of the film, saying that he was impressed by Cruise's professional appearance on the set.
In other words, it seems that there was a disagreement between Stauffenberg's bereaved family over the casting of Tom Cruise. Because believing in Scientology is prohibited by law in Germany, there was talk that Tom Cruise, a believer in Scientology, would not be able to enter the country and filming would be impossible, but filming was successfully completed at several historical sites in Germany, including Bandler Block. However, it is true that there was controversy surrounding Tom Cruise's religion in the process of obtaining cooperation from the German government and military for filming.
In late October 2015, actress Leah Remini, a former member of Scientology, accused Tom Cruise of being both Scientology itself and the devil. She confessed that, like her Holmes, she resigned from Scientology to protect her daughter. Her public praised her brave choice and supported her, but her Scientology outweighed her dangers. Her revelations, which focused on Cruise's private life, led some to criticize her. "I regret having upset Leah in the past and wish her only the best in the future," Remini received from Katie Holmes during the revelations made on the ABC program.
The future is a fabrication, and Holmes declared a lawsuit against ABC and Leah Remini, spread through domestic news as an established theory. It is a fact that it has been confirmed that it has requested an apology from the ABC side for doing so, and provided a statement to the ABC broadcasting company. Original Article Since then, Remini has criticized famous Scientology believers in the A&E series Lea Remini: 2016 Scientology and Aftereffects, invited victims of sexual assault in the church to expose various corruptions, and continues to uncover the truth of Scientology. are doing activities In 2012, actor and former Scientologist Nazanin Boniadi briefly dated Tom Cruise from late 2004 to early 2005.
Controversy arose again when it was revealed that Scientology held an audition for Tom Cruise's girlfriend. The original text of the article exposure In October 2004, Scientology requested that he remove his braces and fix his hair dye, saying that he had been selected for a special project, and had him sign a confidentiality agreement prohibiting external disclosure of this matter. Later, Nazanin learned that the project was to be the girlfriend Tom Cruise wanted, and testified that although Cruise's first impression was romantic, as their relationship progressed, she showed violent tendencies. After her relationship with Cruise broke down due to trouble with her head teacher, Miss Cabbage, Scientology asked her to do her chores, such as washing her bathroom tiles in the middle of the night.
It is said that he also controlled conversations with the field. After the English article, congratulations were sent on Twitter when Purification: Prison of Scientology and Faith, an exposé documentary produced by Scientology defectors, won the Emmy Award. In July 2015, an article surfaced that Tom Cruise had given up Scientology to be with her daughter Suri. However, even after that, in 2016, he said publicly, "Scientology is a beautiful religion that has helped me over the past 30 years. Without Scientology, I would not exist. I am proud to be a member of Scientology." as if it seemed The article animation South Park also dissed Tom Cruise in 2005 through the episode 'trapped in the closet', which sharply sarcastic Scientology and Tom Cruise. aroused suspicion. This was soon called the 'closet gate' and caused controversy.
Actors who worked with Tom Cruise, such as Seth Rogen and Thandie Newton, also revealed that Cruise tried to evangelize Scientology to them. In an interview with Steven Spielberg, the interviewer asked Cruise about spreading the influence of Scientology in Hollywood.
June 12, 2022, Claire Headley, a former member of Scientology Around the time of the release of Top Gun: Maverick, wrote a post about his thoughts on the crimes against humanity of the Church of Scientology, led by Tom Cruise, and was shared on Twitter by former follower Leah Remini. The argument is that Tom Cruise knows exactly what Scientology is doing, and since he is a key figure in the religion, he will not support his work.
Issues related to COVID-19 quarantine
In 2020, a video was leaked of him swearing and reprimanding the staff very harshly during the filming of the movie Mission: Impossible: Dead Reckoning Part 1. However, the reason for the swearing was that the staff did not follow the Corona 19 quarantine rules. Mission: Impossible 7 had to stop filming because a member of the staff was infected with COVID-19.
Tom Cruise showed concern for Corona 19 quarantine, such as renting a cruise ship for Corona 19 quarantine at a personal expense of 700 million won for the staff. Because it was a rebuke from a place where all the staff gathered in a fairly strong tone, it became so big that it was covered by almost all media, but he said something so right and I could see what kind of mindset he was facing the movie, so public opinion rather cheered him on. it got stronger
In the end, on the 17th, the people involved (5 people) who were criticized quit and left. According to sources, even though Tom Cruise emphasized quarantine rules, the staff who were pointed out continued to act as if Corona 19 was not a big deal which eventually led to their dismissal.
Hollywood's reaction has also been reported to be positive. In the case of Whoopi Goldberg, he defended the reason why Tom Cruise was angry, saying, "This (Mission: Impossible 7) is his movie, and if he gets Corona 19, the movie is over. this is problematic behavior, so Tom Cruise is not overreacting." said. Below is a video of swearing at staff who violated the corona quarantine rules this is the full text of.
In addition, because of this, Tom Cruise himself is taking a movie while taking care of the movie officials as much as possible so that they do not lose their jobs by investing their own money in corona city, but it is natural that some staff members were upset because they did not follow the quarantine rules.
Cast
Movie
year

title

director

casting

1981

Endless love

Franco Zefferelli

Billy

Cadet's Wrath

Harold Becker

David Sean

1983

outsider

Francis Ford Coppola

Steve Randall

dangerous youth

Paul Brickman

Joel Goodson

tomorrow with a warm heart

Michael Chapman

Stefan Jorgevic

California Summer Camps

Curtis Hanson

woody

1985

legend

Ridley Scott

jack

1986

top gun

Tony Scott

Captain Pete "Maverick" Mitchell

color of money

Martin Scorsese

Vincent Lauria

1988

cocktail

Roger Donaldson

Brian

rain man

Barry Levinson

Charlie Babbitt

1989

born on the 4th of July

Oliver Stone

Ron Kovic

1990

storm run

Tony Scott

call trick

1992

A Few Good Man

Lieutenant Daniel Cappy

far and away

Joseph Donnelly

1993

Trap of Ambition

Sydney Pollack

Mitch McGuire

1994

interview with a vampire

Neil Jordan

Lestat de Lioncount

1996

mission Impossible

Brian De Palma

Ethan Hunt

Jerry Maguire

Cameron Crowe

Jerry Maguire

1999

Eyes wide shut

Stanley Kubrick

William Bill Harport

magnolia

Paul Thomas Anderson

Frank TJ McKee

2000

mission impossible 2

Sam Woo

Ethan Hunt

vanilla sky

Cameron Crowe

David Ames

2002

Minority Report

Steven Spielberg

john anderton

Austin Powers: Gold Member

Jay Roach

special appearance

2003

last samurai

Edward Zwick

Captain Nathan Algren

2004

Collateral

Michael Mann

Vincent

2005

space war

Steven Spielberg

Ray Perrier

2006

mission impossible 3

JJ Abrams

Ethan Hunt

2007

lost lions

Robert Redford

Jasper Irving

2008

Operation Valkyrie

Brian Singer

Colonel Klaus von Stauffenberg

Tropic Thunder

ben stiller

Les Grossman

2010

night & day

James Mangold

Roy Miller

2011

Mission Impossible: Ghost Protocol

brad bird

Ethan Hunt

2012

rock of age

Adam Shankman

Stacey jacks

2013

Jack Reacher

Christopher Macquarie

Jack Reacher

Oblivion

Joseph Kosinski

jack harper

2014

Edge of Tomorrow

Doug Lyman

bill cage

2015

Mission Impossible: Rogue Nation

Christopher Macquarie

Ethan Hunt

2016

Jack Reacher: Never Go Back

Edward Zwick

Jack Reacher

2017

mummy

Alex Kurtzman

Nick Morton

American maid

Doug Lyman

barry seal

2018

Mission Impossible: Fallout

Christopher Macquarie

Ethan Hunt

2022

Top Gun: Maverick

Joseph Kosinski

Captain Pete "Maverick" Mitchell

2023

Mission Impossible: Dead Reckoning Part 1

Christopher Macquarie

Ethan Hunt

2024

Mission Impossible: Dead Reckoning Part 2
TV
| | | | |
| --- | --- | --- | --- |
| year | title | casting | |
| 1993 | Fallen Angels | | |
Production Works
year

title

note

1998

Without Limit

produce

2001

The Others

executive production

2002

nark

2003

Shattered Glass

2005

Elizabethtown

produce

2006

Ask the Dust
Awards
year

awards

sector

Work

1989

2nd Chicago Critics Circle Awards

Best Actor Award

born on the 4th of July

1990

The 47th Golden Globe Awards

Best Actor
(Drama Movie)

1996

The 1st Satellite Awards Ceremony

Best Actor Award

Jerry Maguire

1997

The 54th Golden Globe Awards

Best Actor Award[Return]
(musical/comedy film)

The 6th MTV Film Festival

Best Actor Award

1999

12th Chicago Critics Circle Awards

Best Supporting Actor

magnolia

2000

The 57th Golden Globe Awards

Best Supporting Actor[return]

2001

The 10th MTV Film Festival

Best Actor Award

mission impossible 2

2002

The 27th Saturn Awards

Best Actor Award

vanilla sky

2003

The 8th Empire Awards

Best Actor Award

Minority Report

2005

The 10th Critics' Choice Awards

DISTINGUISHED ACHIEVEMENT
IN PERFORMING ARTS 상

The 14th MTV Film Festival

MTV Generation Awards

2022

75th Cannes Film Festival

Honorary Golden Palm Award

The 47th Saturn Awards

Best Actor Award

Top Gun: Maverick